We've written before about the importance of jingles in broadcast for brand building. However, most tv and radio spots don't use original music. They borrow the appeal of popular recordings. Some find hits played a billion times that have an obvious tie-in to the marketing message (back in the 80s, Stevie Wonder's "I Just Called to Say I Love You" for AT&T; the Beatles' "Help" currently pushing customer service for HH Gregg).  Others unearth really catchy gems, some from the archives and some current, not-yet-widely-known talent (Apple sold a lot of iPods and iTunes with great "Who did that song?" spots).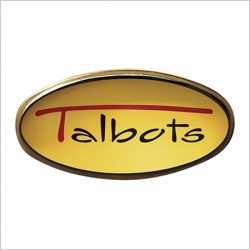 Currently, a new tv commercial from Talbots, the women's clothing retailer, is effectively using music to stop everyone dead in their tracks and push "timeless" fashion and style. It is more than a catchy hook — it is propelled by a great vocal performance in sync with the visuals, spanning black and white to color of a confident Talbots customer parading down the street in her Talbots ensemble, with her Talbots bag, all in slo mo. If "History Repeating" by Shirley Bassey doesn't help Talbots jumpstart sales, it will have at least succeeded in earning Talbots some serious brand awareness and recognition.
Ironically, Shirley Bassey came to fame in the 50s and is perhaps best known for her James Bond theme songs in the 60s and 70s, but "History Repeating" only recalls this period — it is actually a 1997 collaboration with British electronic music producers and ensemble, The Propellerheads. Here is the original video.
The music industry has long had a love-hate relationship with the advertising industry. Rock artists especially have had to weather taunts of sellout for taking fat royalty checks for licensing their music. Remember the outcry when the Beatles' "Revolution" was used by Nike to sell sneakers?
So, it is only fitting to close out this week with a "live" opposing opinion on this subject from rock's most notable, go-your-own-way guy, Neil Young.