I'm in a strange place at the moment. I can't seem to get away from mortality via daily reminders about cancer and its ability to crash through people's lives like a wrecking ball.
The other week, my wife reminded me it was the 14th anniversary of my mother's passing from pancreatic cancer. Thankfully, it was a very short three-month ride from diagnosis to the bitter end. Despite some chemo to relieve symptoms, my mother faded fast into jaundice and spreading disease. It was surreal to get the news and watch her deteriorate so quickly and completely.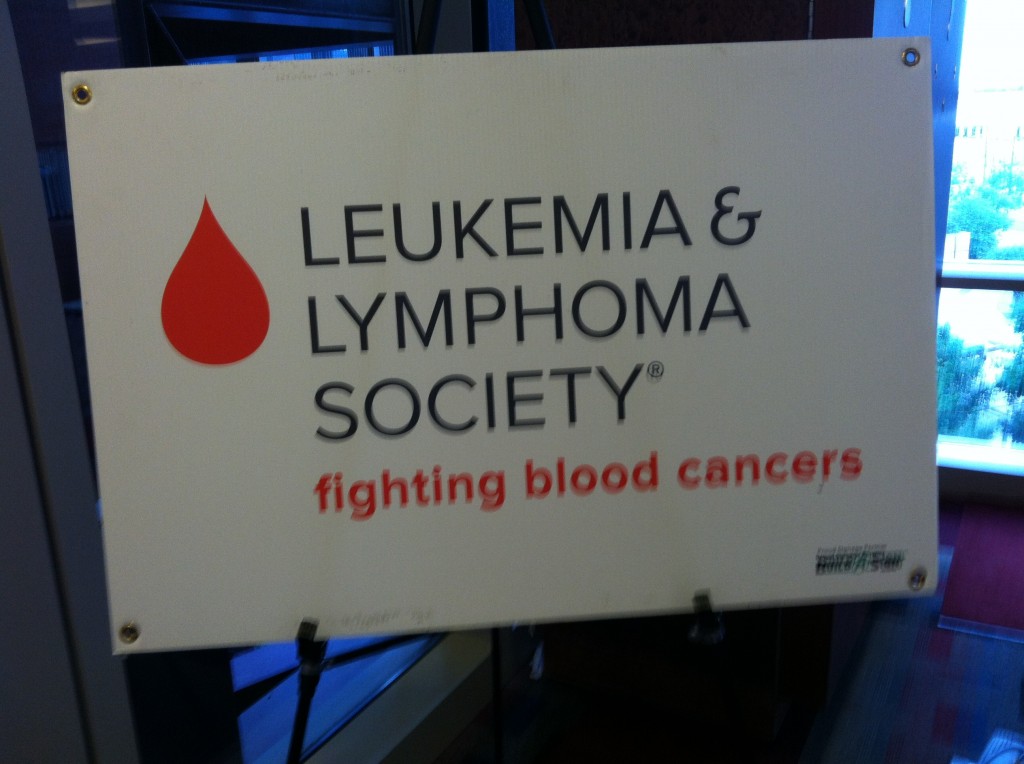 Last week, my family attended a Leukemia and Lymphoma Society event at World Café Live, joining hundreds of others who will be participating in Light The Night walks this fall. I listened to two young women deliver inspiring talks — one who is soldiering on after losing her best friend (her brother) recently to leukemia and the other a strong but still shaken survivor who grappled with and beat lymphoma in her early 20s. These are tests that few of us could weather so strongly.
Yesterday, my youngest son, a leukemia survivor himself, went to Children's Hospital of Philadelphia for his annual check-up. He spent a lot of time at CHOP from ages one through four and a half, adhering strictly to a proven regimen for beating the acute lymphoblastic form of the disease. He is now a healthy teenager. During his exam today, his nurse marveled at the strength of his heartbeat. Something in her voice suggested that she seldom gets to hear such positive reinforcement among the countless other patients she sees.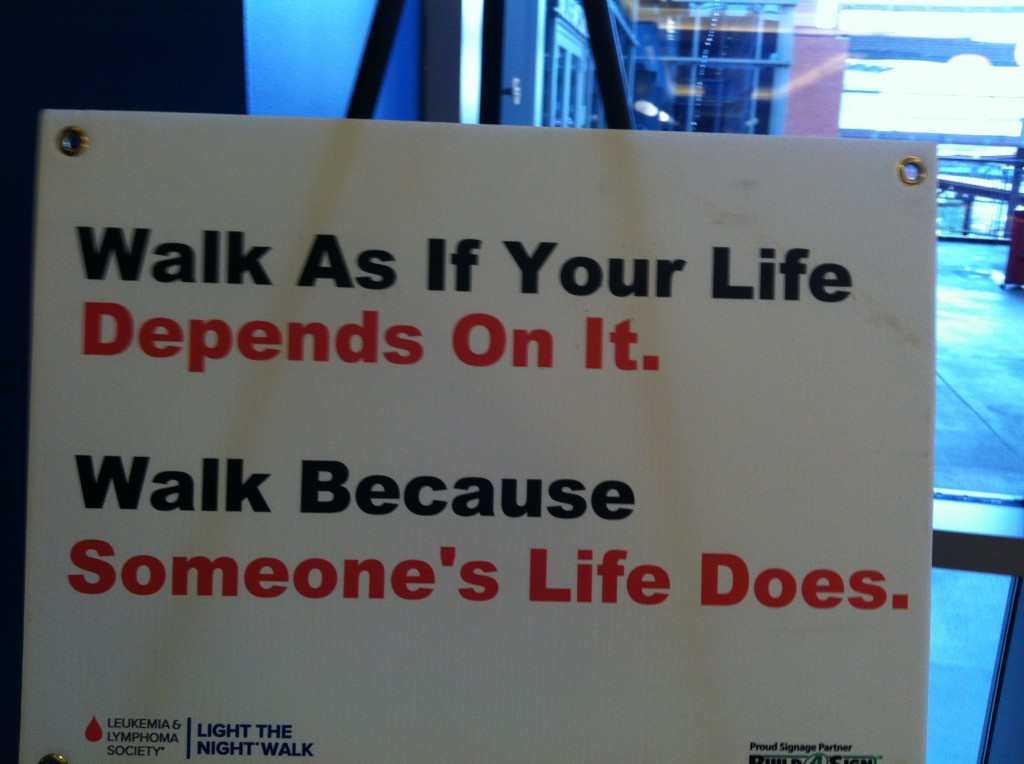 Since the beginning of the year, two good friends who work at the same Newton Associates client have battled very different kinds of cancer at the same time. Thankfully, both adhered strictly to their protocols, were determined to beat cancer, and are now through their treatment cycles with positive outcomes. It wasn't easy for either one but their unflagging commitment to health carried them through tough times.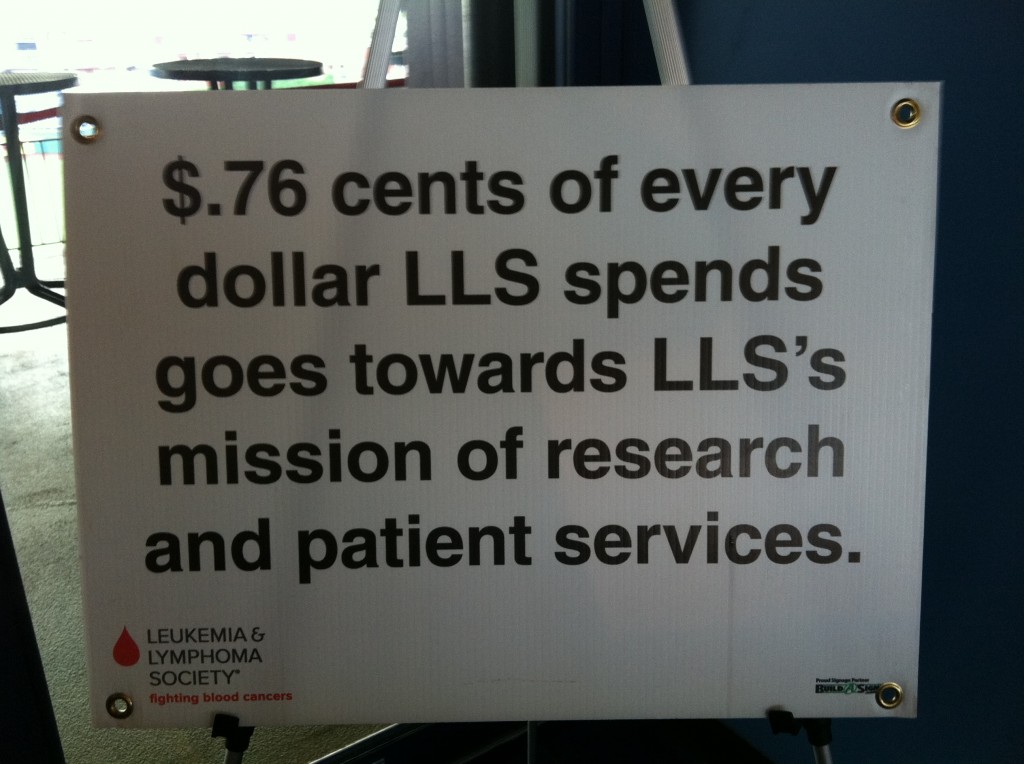 This summer has meant a cruel, cruel blow to my wife's cousin, a Vietnam vet and a perpetually hard worker who had only months ago begun his retirement. He was diagnosed with an extremely rare form of melanoma of the sinuses, rare because it is typically linked to an industrial cause, in this case, exposure to Agent Orange. This news comes on the heels of treatment last year for prostate cancer. Weeks of chemo and radiation are taking their toll and he is now having to have his meals put in a blender because of the throat discomfort he is experiencing. He is toughing it out, too, but of all people doesn't deserve any of this.
I trade regular emails with a mutual good friend of my wife's cousin, updating each other on his progress. This friend lost his wife a year ago. She had battled leukemia for an extended spell, but succumbed to a weakened heart. Her doctor had shared an ironic twist — that according to final lab results, she had beaten the leukemia she'd been fighting and was cancer-free when she died.
One of our all-time favorite clients at Newton was the CEO of a packaging company who had been recuperating for a year from a botched knee surgery. Just when he was bouncing back from the follow-up operation, he was diagnosed with a brain tumor. Like my own mother, he was gone in a very short time, leaving behind a lot of grief spread among a great many family members, friends, and colleagues.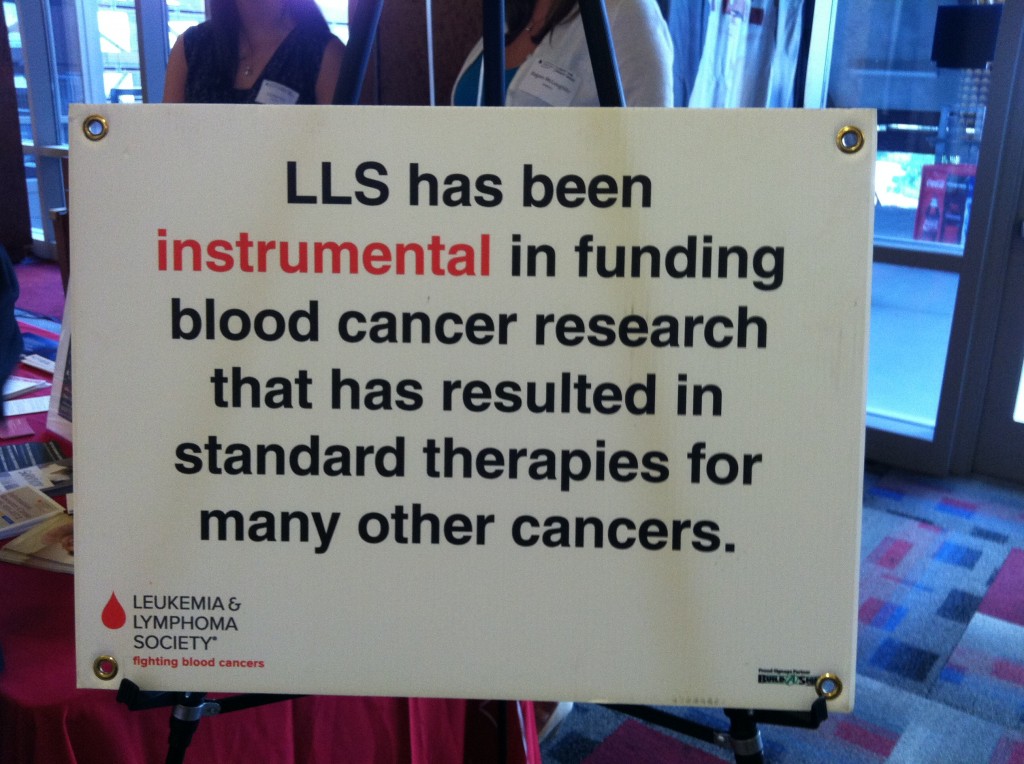 If these stories don't resonate enough, The New York Times recently ran an important series (part one, part two, and part three can be found here) on promising trends but with not always the best possible results in fighting cancer. The people profiled were carefully chosen to illustrate treatment pitfalls and the possibilities, as well as how none of us are immune from cancer's threat.
I could keep going on (and you could call me excessively morbid), but my goal isn't to make you feel bad. It is to make you angry — extremely angry — angry enough to take action against this incredible scourge. Since becoming involved with the Leukemia and Lymphoma Society, I am aware of many others grappling with cancer; however, I am sure that you have your own stories of pain and loss involving family, friends, and neighbors affected by cancer.
Personally, my anger is fueled by seeing so many people I care about affected so adversely. Even if death is far less inevitable than it used to be, sometimes the treatment and its side effects are as harsh as the disease in terms of quality of life. Of course, if cancer is claiming even a single life, that's too many if the person afflicted is you or a loved one.
It's not as if a lot of the best minds in science (medical and pharmaceutical researchers aided by day-to-day practitioners) haven't been tackling cancer in its multitude of forms for a very long time. And it's not as if many committed people aren't raising funds year after year. Truth is that significant progress toward a cure is made day in, day out. I know from my own son's fight that common childhood leukemia (acute lymphoblastic leukemia) has been made beatable in just a few short decades. Still, I am feeling more, not less angry about cancer, because inevitably, it's always personal.
Life is precious and fragile enough, and I didn't just need a heavily-armed evil demon intent on playing God in a packed Colorado movie theatre to remind me. I don't mean to digress, but this senseless massacre hammers home how capricious daily life and death instances can be. Shouldn't each and every one of us be doing more in the larger fight to prevent, detect, and destroy cancer? What else could possibly be more important?
I encourage you to volunteer, even if it is only one Saturday a year, toward helping a cancer-focused charity. Raise funds, do support work at events, arrange to assist patients in need — choose something that fits your schedule and helps to advance the crushing of cancer. Here is my fundraising page for LLS and their annual Light The Night Walk. I encourage you to visit it to contribute (no gift in this fight is small or unappreciated) or to see how easy it is to become a Light The Night walker yourself. Or please investigate one of the countless other charities involved on behalf of specific cancers and see where you can begin to make a difference.
Let me tell you, anger is a terrific motivator. If one sick hateful ghoul with cancerous thoughts could achieve so much terror in Aurora, just think what so many of the rest of us can do on behalf of life and for loved ones and future generations.
Tags: cancer, leukemia, Light The Night Walks, LLS, lymphoma