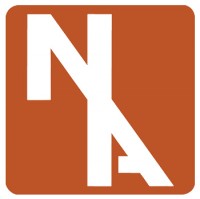 NewtonIdeas.net is the official blog of our full-service marketing agency, Newton Associates. You can find us online at:
You can find us in the office at:
Plymouth Woods, 527 Plymouth Road, Suite 411, Plymouth Meeting, PA 19462, (610) 964-9300, Fax (610) 964-9306
We hope you find our posts about marketing and the communications business entertaining, interesting, intriguing, and comment-worthy.
Blog Contributors
Dan Ditzler
President/CD of Newton Associates. Graduate and full-time booster of Susquehanna University. Lifelong fan of Speedy Alka-Seltzer. In this business, it pays to know a good antacid.
Gerry Giambattista
Executive VP/Art Director of Newton Associates. Agency's go-to guy on design, production, and midnight oil. Gerry has a long and graphic history — various agencies, design shops, publications — and keeps a sketch pad on his night table.
Kathy Foran
Newton's Media Director and official voice of reason. Kathy's diverse resume includes stints at agencies large and small, as well as companies Fortune 500 and smaller.
Mike Sisti
Mike consults for Newton as Director of New Business Development. His entrepreneurial bent, focus on sales, and depth in the lawn and agri-biz industry gives us added dimensions.